Huali Europe – Ideally Positioned!
Huali Europe GmbH is devoted comprehensively in the field of solar energy (PV modules and raw materials of solar products). Our secondary business lies in Service for conferneces in Europe.
Huali Europe is fully integrated in the complete value chain of solar industry through its engagement in three listed manufacturing companies, which take leading position, and the holding of four distributing companies, as well as three investment companies. Therefore Huali Europe can decide its business policy, in the whole process from concept till its realization in production and delivery. Further more, we also invest in major solar projects.
Our shareholding and full integration in the leading solar manufacturing allow us to offer you the best term of delivery and prompt shipment in a long run. We value our customers as strategic business partner, whose customers and market are protected, besides the favorable purchasing conditions.
Production, Delivery, Investment and Shareholding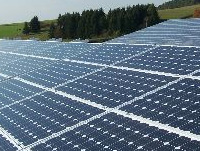 Production, delivery, investment and shareholding rank within our main business scope. Further are followed by in-/export, financing and investment, as well as the shareholding in the solar and bio-energy industry. The products we supply are delivered directly from China and Europe. In addition to our production in China and Spain we are planning further production facilities in Germany soon.
We finance the investment capital in advance with the payment of our big customers and the project investors finance the required own capital.
We invest in and construct solar projects.
We offer close-end funds and found KG companies (limited partnership with a limited liability company as general partner) and joint venture partners in dynamically developing Chinese solar enterprises, which are seminal and leading in the market. The IPO-candidates chosen by us enact a remarkable potential of development and growth. We'd like to talk with investment companies, who are really interested in private and institutional investors. Those internationally oriented solar enterprises can also join us, which want to strategically assure their market through opening new sales areas and develop new product segments. Additionally we share holdings in close-end index funds in Chinese stock market of Chinese solar enterprises, which are listed in domestic and international stock market.
Strategic Partnership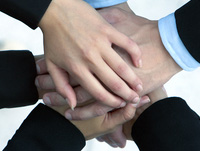 The advantage of strategic partnership with us is obvious: China with its huge potential produces in extensive area raw materials, products and other materials in all fields of renewable energy industry. China Solar GmbH has coped up with the mission to develop these resources and bring the products "made in china" to Europe.
Besides trading of products we are also interested in new ideas, technologies and investment, in order to take part in the "world century story" properly in the future. The group of our companies brings forward new ideas and put them in practice. Many scatted companies we set up in China and Europe focus on this aim.
Since its foundation in 2005 Huali Europe GmbH has increased it jumping sales volume continuously. In the second business year (2006) our sales volume reached double-digit million (Euro). In 2007 we already overleaped this sum many times. We are planning to raise our volume in the next years through wholesale and investment in the same speed.
From the very beginning of our business we have acquired such customers as big solar companies listed on the stock exchange market and many middle-sized system providers, as well as distributors, installers and investors. You can also join us!
We supply solar modules – primarily for major solar in Europe and world wide.
We prepare in-between financing to project investors, or solar project undertakers, for the investment of own capital.
We invest in solar and construct.
We can sell our solar after completion to those, who have interest to take over.
We offer share holding in the form of close-end investment funds / KGs ( limited partnership with a limited liability company as general partner) and share holding in Chinese solar enterprises, which, as IPO-candidates acknowledged, take a leading position in stock market, and those "global players" who belong to the biggest suppliers in the world.
We share holding in the form of close-end Index funds in Chinese solar stocks which are listed in domestic and international market.