Partnership of Joint Venture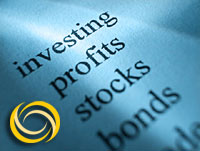 Close-end Funds and KG (limited partnership with a limited liability company as general partner)
We offer: close-end and KG-Forms for the shareholding in Chinese solar enterprises, which have already played a leading role in the market, and those enterprises, which are developing dynamically and considered as favorite IPO candidate. Such funds are not only favored by private and institutional investment, but also very important for international solar enterprises, which really want to strategically ensure and extend their marketing.
We offer: shareholding in the form of close-end index funds in companies which are listed domestic and international stock market.
Huali Europe GmbH & Investor
We invest in solar , search for new project bidding, and free area, as well as roof area, for solar . We also help realize in-between finance (for own capital) for investors and undertakers.
Sale after installation: as investor we can operate the completed projects further, or sell them either on the open market or directly to our customers – on their preference.
High yield: both as investor and supplier we can reduce the cost, and therefore achieve high-yield.
A story of success in Europe will go on in China: our story of success will go on in China due to the governmental aid through legislation, the huge market and the successful cooperation with our customers.
Sample Display

Solar modules of our own products are displayed in our office in Frankfurt am Main. We are pleased of your visit.
China, the Market of Future

Besides supplying solar products we also offer manufacturers and suppliers of solar products with the attractive possibility to mark out their innovation and technologies in China through us.