Delivery through Huali Europe – Your Advantage

Long-term reliable delivery possible: from 1 container to 100 MW annually.
Best price condition, oriented in national compensation.
Immediately deliverable: plenty stock in Germany and Europe wide.
Special conditions for project carriers: delivery for projects would be considered in favour.
Flexible agreement on price (monthly price, quarterly price, half-yearly and yearly price) and flexible agreement on payment (L/C, TT, DDP, payment after delivery, bank guarantee...).
Accredited products (IEC61215 and TÜV Safety Class II, UL, CE): newest technologies and production control (controlled by SGS und Fraunhofer Institute).
Insurance protection by leading insurance companies.
We manage service and stewardship on site.
Long warranty: 5 years product and 25 years power (depends on contract) warranty. Our Mother Company and subsidiary companies take the common responsibility.
Our customer service – more than only After Sales Service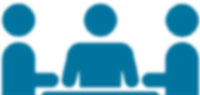 We keep constant attention through quality control to ensure that products delivered from us are flawless and in correspondent with international standard forms (certificate). There is a manufacturer warranty on every module delivered from us (product and power warranty). The warranty corresponds the general international standards.
Even before your order we would like to give you detailed advice and information about our offer. You get all the needed data sheets from us (specification, certificate, photos, data about manufacturer etc.). Moreover we display samples in our offices and can arrange you visit to our manufacturers in China.
After the delivery we take over the total After Sales Service. In case of complaints we afford our supports by replacement or repair to fulfill your authorized demand on best quality and service. If our customers report any shortcomings regarding of quality, function or performance, we would consult a famous professional institute (Frauenhofer Institute) for advice. When the problems are confirmed we will entrust accredited electricians or professional installers to take measurement for the successful service.
We arrange regular gathering of our customers to discuss questions about quality of products, conditions of delivery and conditions of contract, demands on service and other topics. We are always ready for your special request.
Sample Display

Solar modules of our own products are displayed in our office in Frankfurt am Main. We are pleased of your visit.
China, the Market of Future

Besides supplying solar products we also offer manufacturers and suppliers of solar products with the attractive possibility to mark out their innovation and technologies in China through us.